Friends, Avalonians, Openhanders, lend me your ears! Wonderful tribute to our Walking the Path course at the Chalice Well - a song by Openhander Sarah Naughton "You Fire up my Soul". Deeply soul stirring - I was blown away by it. What a 'dark horse' you are Sarah. Just goes to show what we 'ordinary' folk so frequently hide under the veil. A musical delight for heart and soul...
Introducing 'Hiding No More' by Mike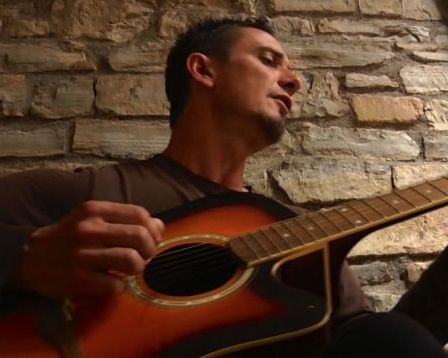 We're blessed to have had Mike travel with us on the journey for over a year now. When Mike is about a good ol' music jam is never far away! 'Hiding No More' is a real soul inspired infusion of energy from one who is really finding the courage to keep unfolding through the challenges of the spiritual awakening. It's a message that invites us to embrace the darkness as a blessing; to take a deep breath when we stumble; to unveil ourselves and step out, no matter what. The soul is calling. I was so moved by his new song...heartfelt thanks to Mike.